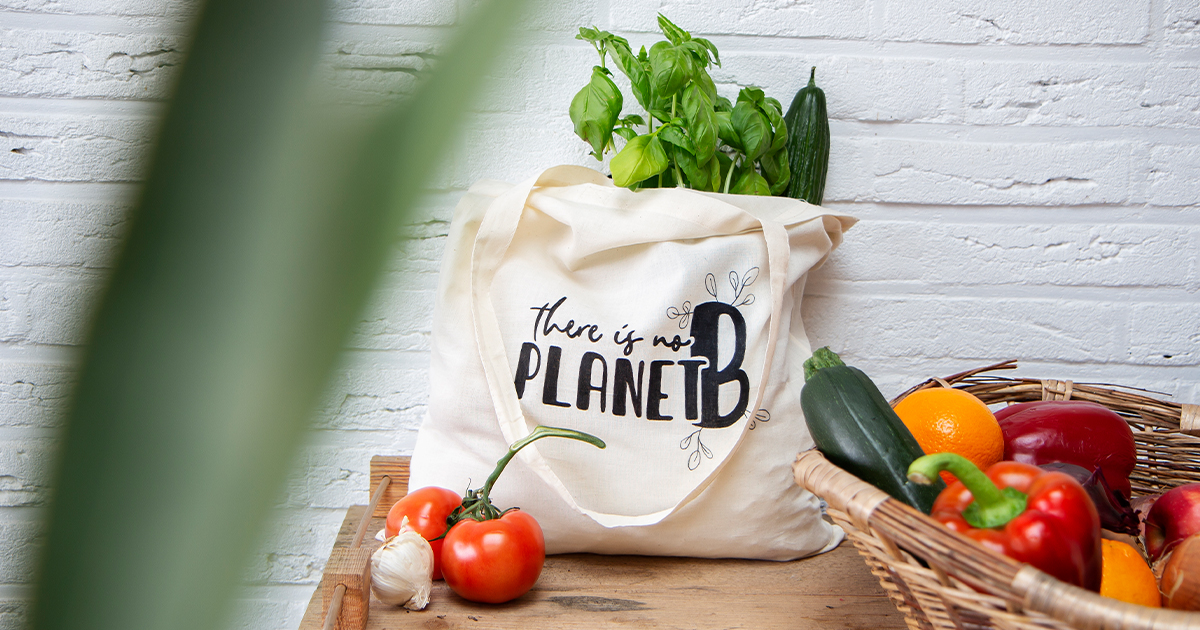 DIY projects that are kind to nature
Nowadays, we are all playing our part in looking after the environment. We separate our waste, or reduce it by being more aware about what we buy. There has been a noticeable increase in ecological brands in food, fashion and interior design. The eco trend can also be seen in the craft world. You are doing a lot of upcycling, which involves reusing and recycling old materials. In this blog, we show you some DIY projects that each contribute in their own way to a better world.

Birdhouse made of lolly sticks
Natural materials are very suitable for craft projects and are much less harmful to the environment than synthetic materials. Choose wood, (unbleached) cotton, jute or other biodegradable materials for a natural look. We made this cute little birdhouse from wooden lolly sticks. To get started, create a base of about 10 sticks alongside each other, forming a flat surface. Then increase the height by alternating sticks around the edge. When you have reached the desired height, you can continue with the roof as shown in the photo. For the finishing touch, glue a stick to the front for the birds to land on. Hang the house from a tree using a jute cord.

Plant labels made of self-drying clay
What could be more in keeping with the eco trend than a vegetable garden? This healthy hobby is gaining momentum. Give your garden, balcony or windowsill its own style and make these plant labels from self-drying clay. You decide on the colours and the type of lettering. All you need for these plant labels is self-drying clay, acrylic paint, a fineliner pen and Mod Podge to protect your project from water.
Wrapping gifts in fabric
Don't you also think it's a shame to throw away gift wrap straight after unwrapping your present? Go for a sustainable alternative and try wrapping gifts in cotton fabric. This originally Japanese method is called furoshiki and turns presents into true works of art. This allows you to use the gift wrap over and over again. And you're also being original, to boot!

Reusable cotton shopping bag
Down with plastic bags! Bring your own shopping bag to the shops. Of course, you can make the best one yourself. Choose a bag made from unbleached cotton and handletter a nice quote on it. To make an even more positive impact, choose a quote that encourages others to think of the environment, too.
Want to know more about these projects? Keep an eye on our Instagram page for more inspiration soon. Already busy crafting? Share your creations with the hashtag #craftedtosmile.